Hasan Tevfik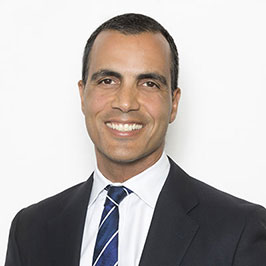 Hasan Tevfik
Investment Strategist
Hasan Tevfik joined MST in 2018 as the Investment Strategist based in Sydney. He is part of a team that concentrates on broader themes within financial markets and their implications for investors. He has previously worked as a Australian, European and Global Equity Strategist, with Credit Suisse and Citigroup in Sydney and London. Hasan has more than 20 years' experience in the investment industry and started as a junior investment analyst just before the Asian crisis in 1997. He holds a Bachelor of Economics (First Class Hons) from La Trobe University and is a CFA charter holder.
Reports
Restricted Offering. Must be a subscriber to view.
If you have any questions please contact your Relationship Manager, Rachael Hogg on +61 2 8999 9984.
© 2020 MST Marquee | All Rights Reserved