Global Macro Energy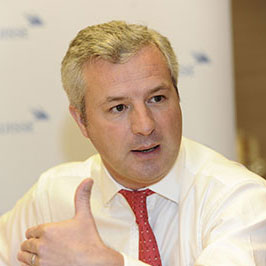 David Hewitt
Global Macro
With 30+ years experience both in industry and banking David brings unique insight into the energy sector for MST clients. He worked for Texaco/Caltex/Chevron for 18 years, including 5 years on the North West Shelf and Gorgon LNG Projects in a senior commercial role. David then moved into finance as a sell-side Oil and Gas Analyst and has continuously written & published Global Macro LNG and crude oil reports for the last 14 years. David has served as the Regional Head (Asia) at CLSA, the Global Head at Credit Suisse and latterly the European Head of Oil and Gas Research at Macquarie. As well as producing macro analysis David has covered oil and gas stocks in Japan, China, India, Australia (with Mark Samter) and the Global Super-Majors. David is a regular speaker at high profile industry conferences and contributes to both print and broadcast media.
Reports
Restricted Offering. Must be a subscriber to view.
If you are interested in subscribing to David Hewitt, please click here to enquire with us.
© 2022 MST Marquee | All Rights Reserved